New Year Dice Game | Bau Cua Ca Cop | Klah Klok
$64.99 USD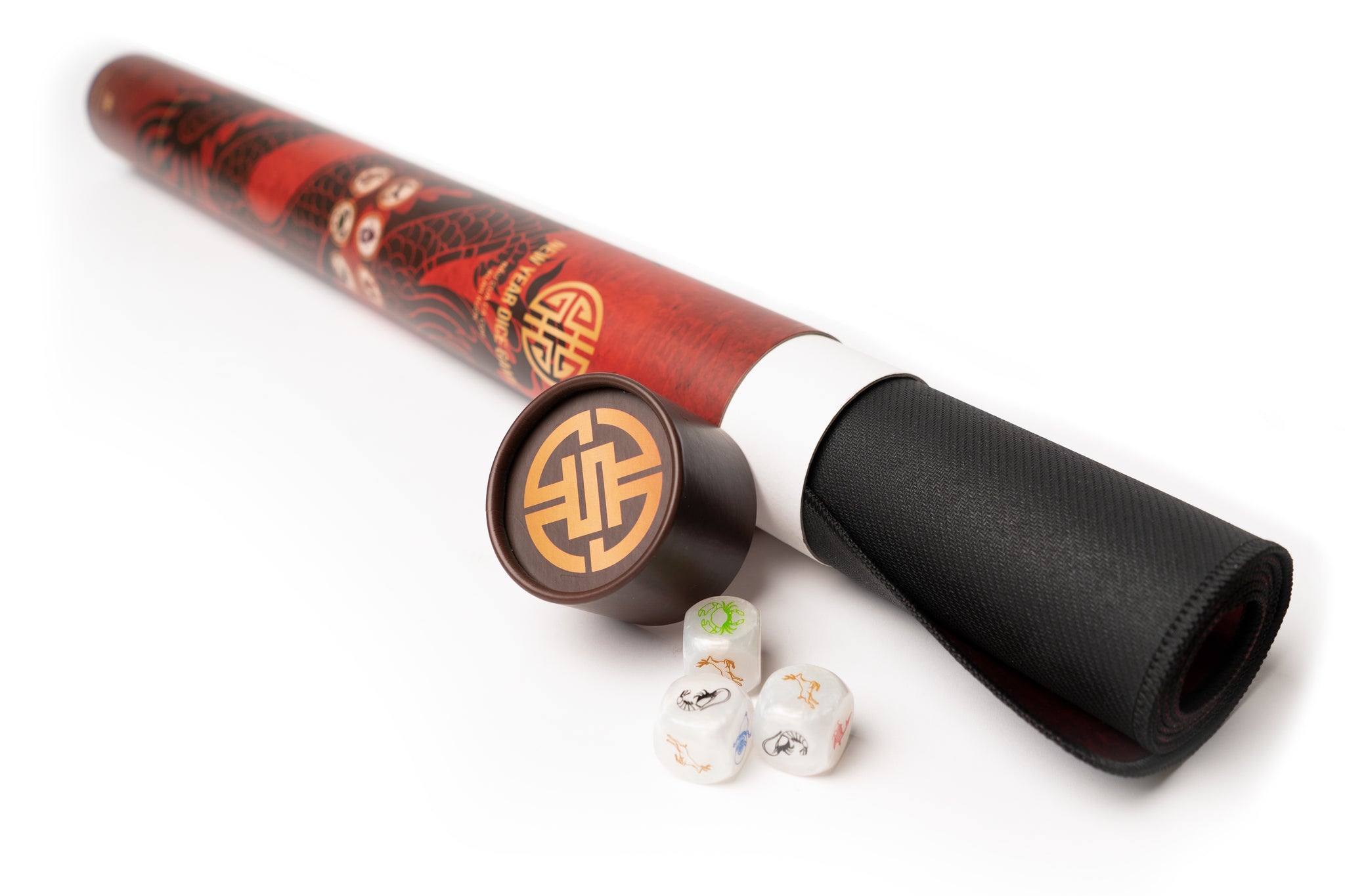 Large, high-quality 39" x 26" playing surface that's made to last
Non-slip rubber backing that stays in place during the game
Unique eye-catching design
Includes 3 matching 25mm game dice
It's the traditional dice game that you know and love but with way more swag. This game has been played for many generations throughout Asian communities around the world, but it's never been given the premium quality treatment until now. Ready to test your luck?
The game Bầu cua cá cọp is a traditional Vietnamese dice game primarily played during lunar new year/Tết/Chinese new year celebration. The game set consists of a gameboard and three six-sided dice. Each side of the dice displays one of the six characters of the game (Deer, Gourd, Rooster, Fish, Crab, and Prawn). The game board also displays all six characters that correspond with the dice. 

Bầu cua cá cọp is very popular in Vietnam, but its also played in Cambodia known as Klah Klock and China as Hoo Hey How. Variations of this game also exist in other western cultures as Crown & Anchor.